I don't think I'm alone in needing background music to focus, but getting distracted by words or anything that's a show stealer. I have a penchant for beautiful melodies, and have been calling this music Audio Adderall in my head for the past few years.
Now, I want to share it with you in case you think you might find such music useful. You can use it for anything from studying to work to just plain relaxing in the tub.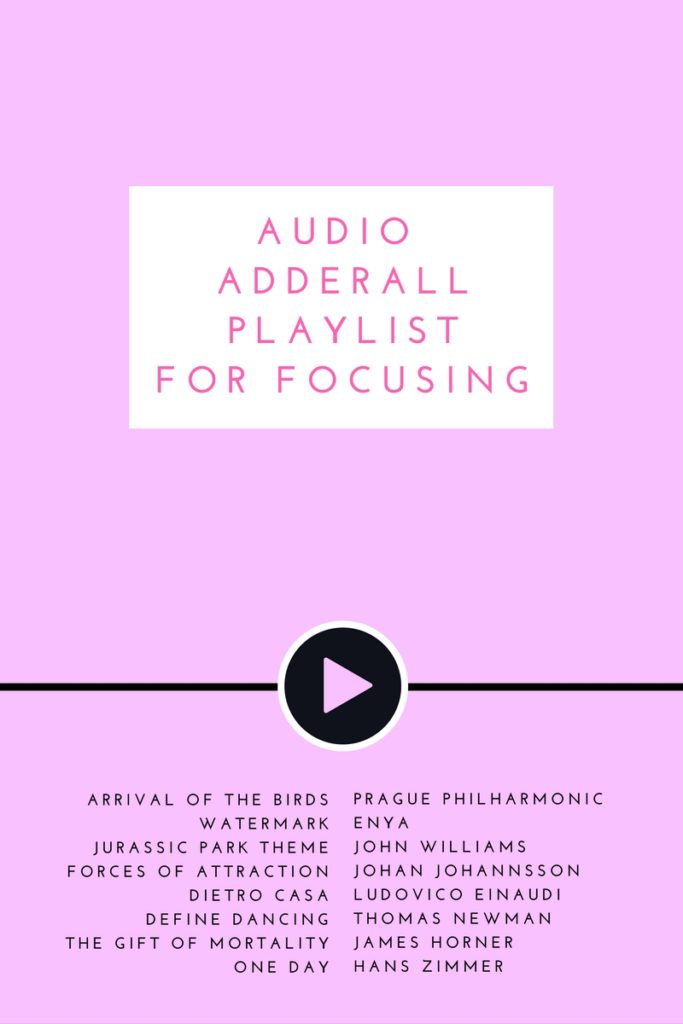 On it you'll find scores from films like Jurassic Park and The Theory of Everything, as well as piano solos I've discovered mostly on Pandora.
Note: this image was made with Canva.
What do you like to listen to when you need to get stuff done?