Coffee dates are the not-so-new antidote to the dreaded awkward networking event. Since we're living in a world where everything can be done virtually, I figured this was the perfect opportunity to launch a #CoffeeWith series where I get to introduce you to someone who inspires me. And you can drink coffee or tea in a comfy chair at home.
My brave and fabulous friend Katie Winnen has volunteered as tribute to kick off. I'm also happy to note that she's an awesome coffee date IRL!
Katie is the founder of an organization called Take Care, named in honor of her favorite #MCM, Drake. Her favorite song by Drake is "Headlines," which I'm totally on board with. Take Care is a Bay-Area based online community that focuses on the sweet spot between body love and wellness.  Its spinoff, Project Take Care, aims to help young girls have a healthy relationship with food and their bodies.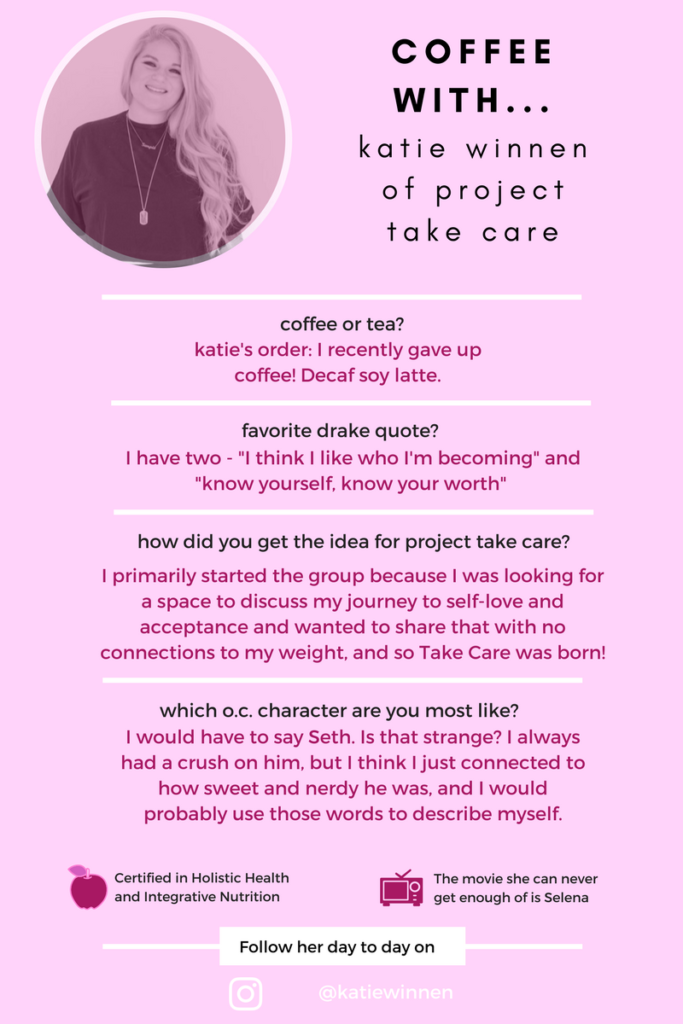 Katie started the group to create a safe space to discuss her own journey toward finding self-love. Take Care hosts events that range from pool parties to forresty workshops.
Learn more and consider joining Katie's community at Project Take Care.