Crispy air, crunchy leaves, pumpkin spice everything, apple and cinnamon scented candles, busting open your scarf drawer – these are all things that feel like fall, whether you live in Portland, Maine or Portland, Oregon.
It's a season for curling up with a heavy blanket, helping yourself to a mug of something steamy and delicious, and reveling in laziness. Pair these films with some caramel kettle corn for a perfect fall evening in.
Casper
This is my absolute favorite fall movie – that "can I keep you" line gets me every time! Christina plays Kat, a girl who moves to Friendship, Maine with her ghost whispering father. As you may deduce, Friendship is hardly the friendliest place, but she does meet a friendly ghost by the name of Casper.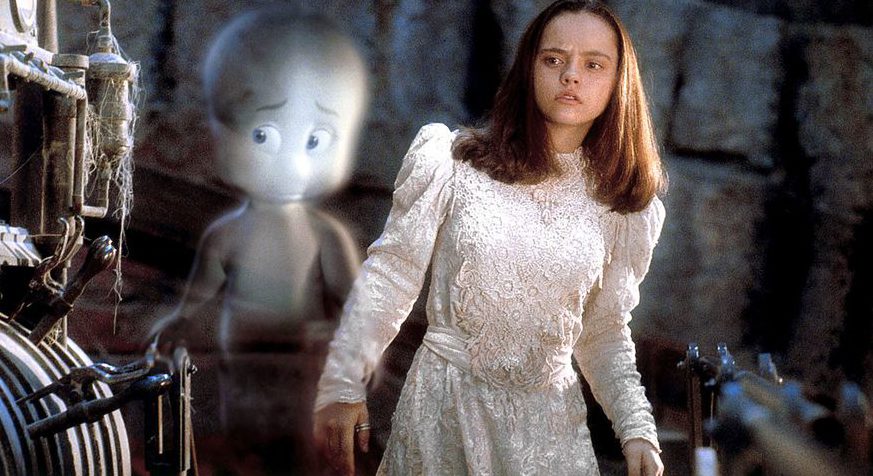 As the film progresses, Kat learns how Casper died when he was around her age and what his scientist father was working on to bring him back. She also takes on the local bullies and gets a Cinderella moment. Definitely a must-watch for fall.
Practical Magic
This film embodies the perfect balance between 90's nostalgia and Halloween vibes. Nicole Kidman and Sandra Bullock play sisters with opposite personalities. And they just happen to be witches. Throw in some intergenerational feminism and a few spells for good measure. Watch with sliced caramel apples.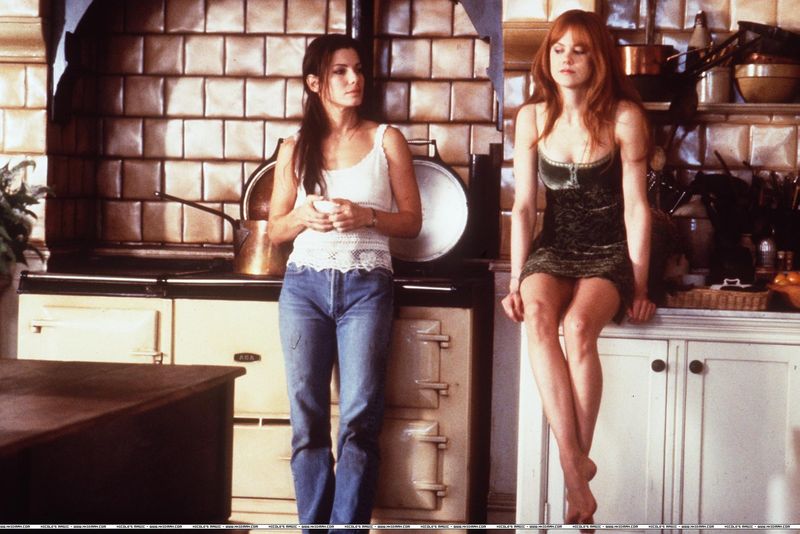 Remember The Titans
My main reason for pulling his card is that fall automatically means football season, but it's also got some great social justice themes and retro throwback value. 'Merica. Denzel is great, and Hayden Panettiere made a hell of an impression as the sassiest 12-year-old of all time.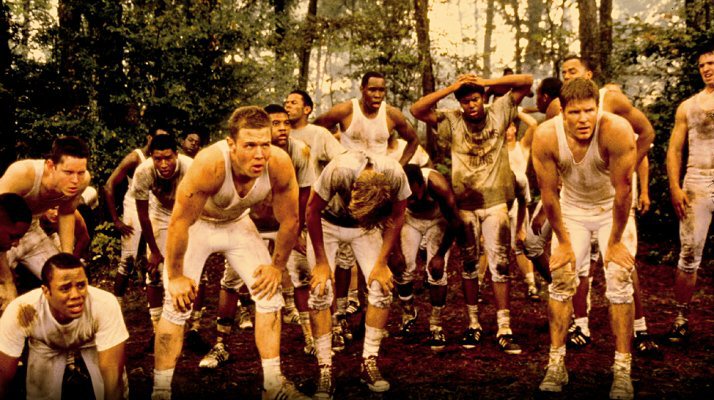 The Nightmare Before Christmas
What's this? What's this? If you saw this in theaters when you were a kid, you probably understand how phenomenal it was to see two of your favorite holidays smashed into one.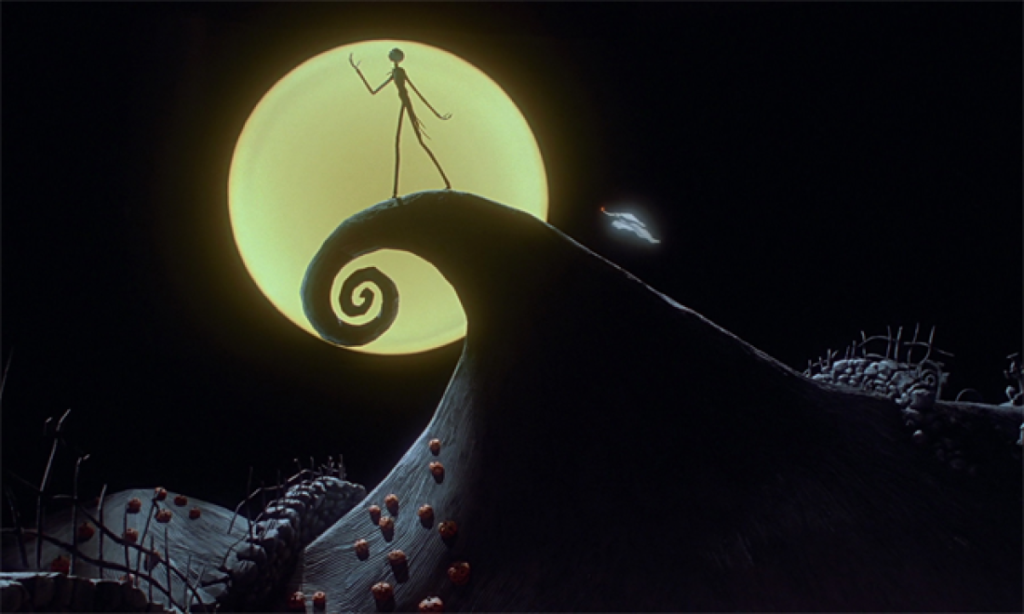 Those feels hold up in a rewatch decades later as Jack Skellington, the patron spirit of Halloween, discovers and emulates Christmas.
E.T. The Extra-Terrestrial
Supernatural vibes and a Halloween scene? Check twice for E.T. It's probably been ages since you enjoyed this movie, and that moon biking scene is iconic. Like Casper, it brings warm fuzzy vibes where you'd expect to potentially be freaked out.
When Harry Met Sally
It's that leaf-laden walk through Central Park that nabs this movie a spot on the list, though it's honestly worth a viewing any time of the year. It's arguably some of Nora Ephron's finest screenwriting. If you've never seen it, it's about two friends who unintentionally bump into each other enough to start bumping into each other intentionally. And then they realize, in spite of their differences, that they've grown up together and might as well stick it out.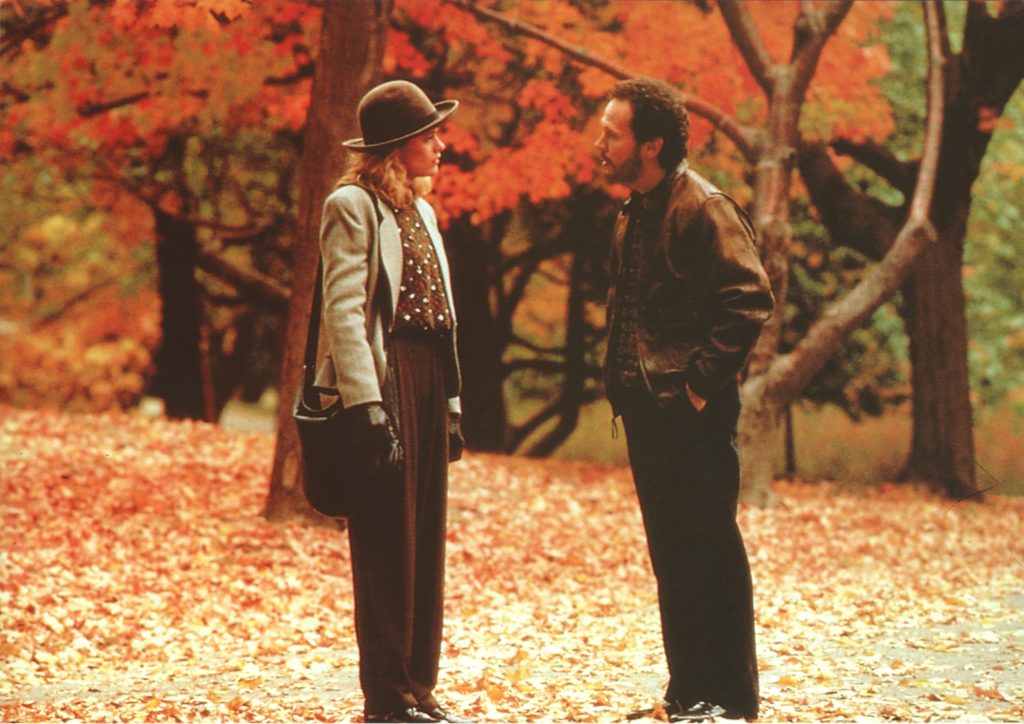 Extra points for lots of golden fall leaves.
October Sky
Call it the film that sparked your teenage crush on Jake Gyllenhaal. This Springsteenesque film delves into issues of class and the struggle to break out of small-town America as Gyllenhaal's Homer builds a rocket in the wake of the 1960s space race. The Russians land Sputnik. America freaks out. There are some good oldies tunes your parents would appreciate.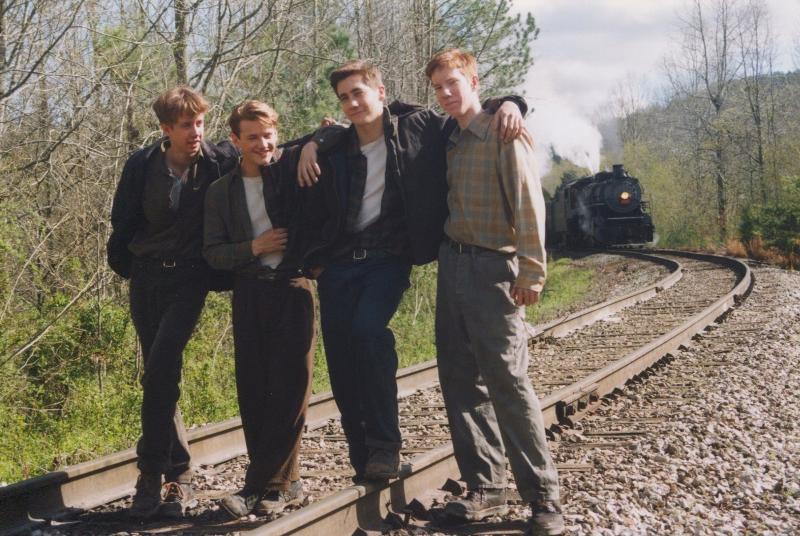 With a little help from his friends and a high school teacher who wants to see him go to college rather than spend his life in the local coal mines like most of the men in town, he gets to leave the state of West Virginia for the first time by advancing to the national high school science fair. One very notable performance in this film is that of Chris Cooper, who plays a less psychotic dad than he did in American Beauty – here he's half critic, half hero. Many cloudy gray skies here, fewer crunchy autumn leaves than you'd think. Watch it anyway.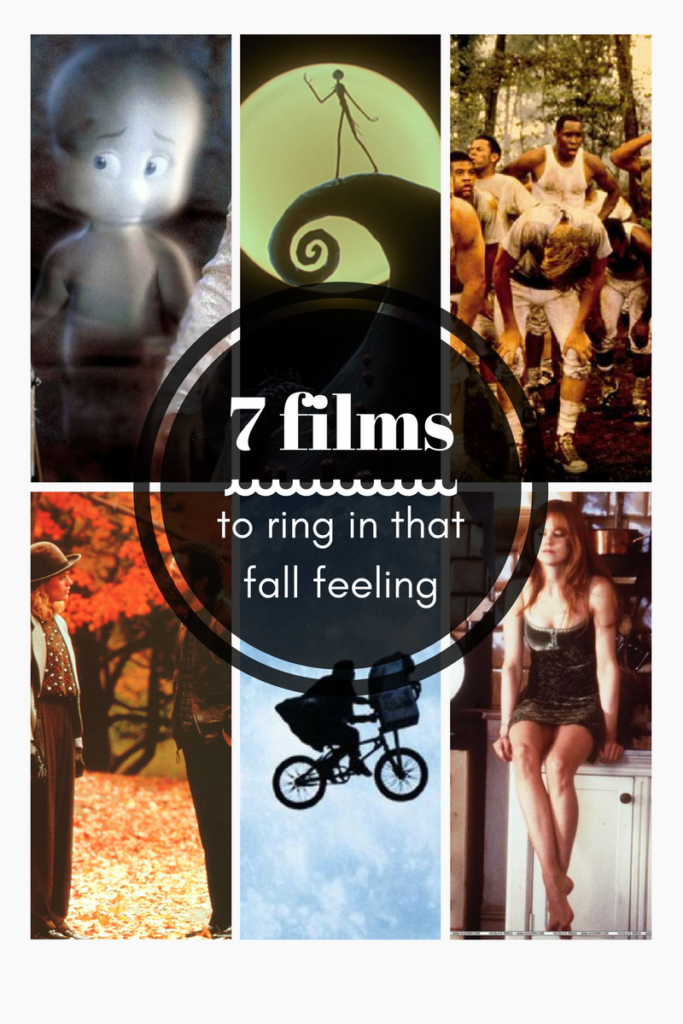 What are your go-to fall movies? Leave a comment!