I have a confession that's totally not a confession to anyone who knows me in real life: I fucking love chick flicks. I know so many quotes from Mean Girls that if the SAT had somehow included multiple choice questions about things Regina George said, I would have gotten a near-perfect verbal score.
Have you ever found a movie that you loved and wanted to discuss with your friends, but no one had seen it? These are the ones that did it for me. This list is by no means ignoring classics like Clueless, The Devil Wears Prada and Love Actually. I just wanted to give a shout out to the movies I wish everyone would hang out with on a Friday night.
1. Never Been Kissed
There are two things about this movie that really get to me: Michael Vartan as Drew Barrymore's love interest, and the Beach Boys' "Don't Worry Baby" playing at the end.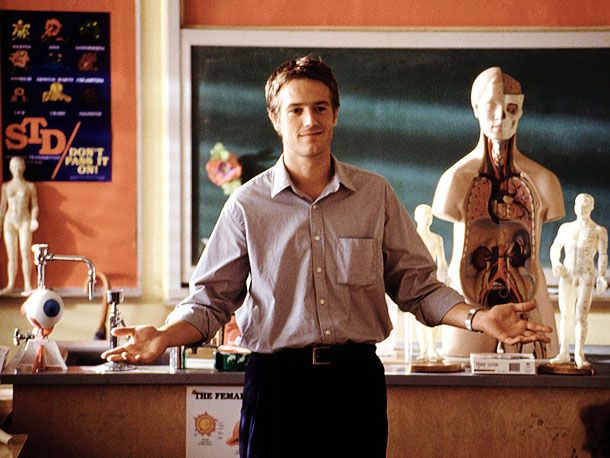 For many of us, there's the idea that who you were in high school has nothing to do with who you'll be in the real world. I love the idea of going back to high school and seeing how you'd do it again. In Drew's case, her character Josie Gellar actually doesn't do much better the second time around. When we first meet Josie, she's a 25-year-old reporter who dresses like a 48-year-old librarian. The first time she went to high school, she was branded "Josie Grosie" and pranked on prom night – a traumatic experience that has affected her ever since.
Her editor orders her to go undercover as a high school student, but the story she's reporting on takes a different angle as she gets wrapped up in the lives of the popular kids and her English teacher.
Quotable: "Sorry I'm late, it took me forever to get here."
2. Definitely, Maybe
Soon-to-be-divorced Ryan Reynolds tells his daughter stories about three women he dated before he married, leaving her to guess which became her mother. It's a cute framing device and a unique twist on a romcom, but there's also a lot about the evolution we all experience as we grow up in our twenties and the way different people suit us at different ages.
There are some cute flashbacks to the 90s with all the juicy Bill Clinton, Nirvana and internet references you'd expect.
Quotable: "You and me, it'd kinda be like cats and dogs."
3. The Spectacular Now
This is technically a high school movie, but it seems like the two main characters are galaxies away from a typical high school drama during 90% of the film. It's not about winning prom queen; instead it deals with real relationships and family and the kind of life-changing romance that forces you to examine what you're made of.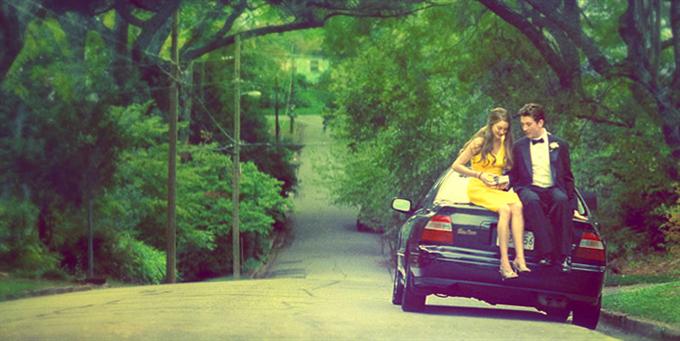 There's something so endearingly genuine about this film that I could almost swear it was ghostwritten (get it?) by the late John Hughes. It really pulls a 180 on you at the halfway point when it takes an unexpectedly dark twist away from teen dramaedy. In the end, you're left wondering what happened to the two main characters, or at least hoping that they're gonna be okay after the point where the film leaves off.
4. Waitress
It's definitely quirky and indie, but there's nothing hipster about this movie whatsoever! On surface level it's about a small-town waitress who likes to make pies. If you look deeper, there's a lot here about depression, emotional abuse and, in the end, hope.
Keri Russell plays the main character, Jenna. As the story progresses, it becomes clear that making pies is actually Jenna's escape from her violent, immature husband and mundane life as well as her last connection to the one person who's ever loved her – her mother.
Quotable: "I was addicted to saying things and having them matter to someone."
5. One Day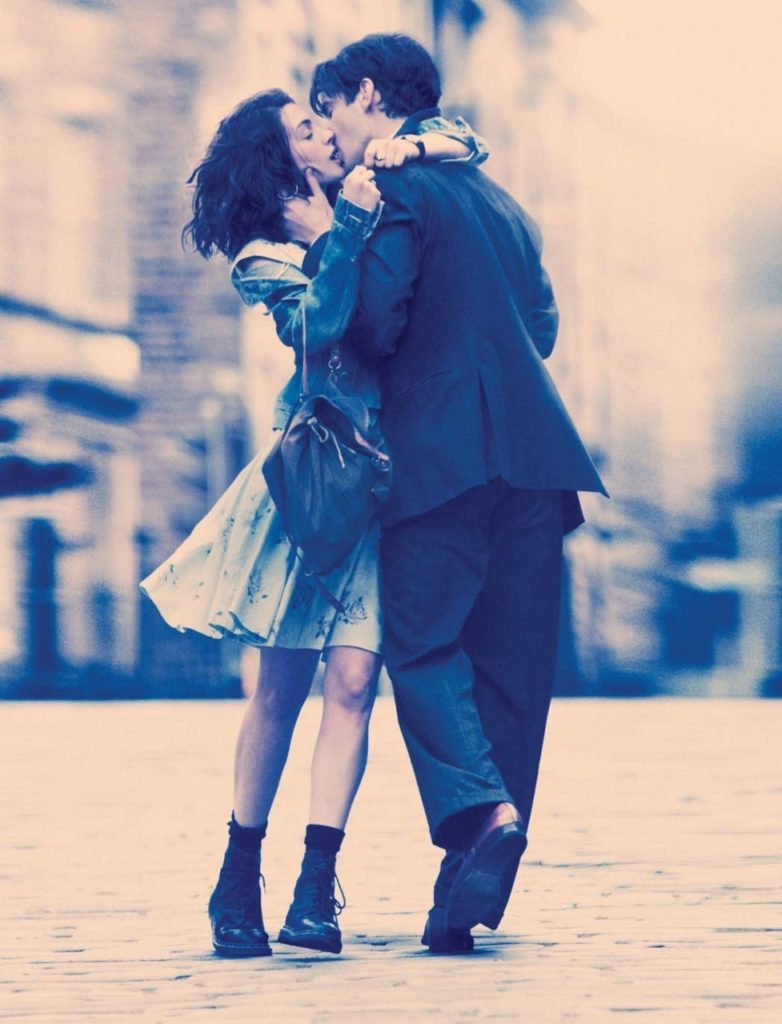 This film requires you to put aside the fact that you're about to listen to an hour plus of Anne Hathaway's English accent. But once you get over that, you'll find a unique and rich love story told over the span of two decades. It follows two freshly minted college (uni) grads as they head out into the real world, launch their careers with varying degrees of success, hang on to each other through a marriage, a divorce, a drug problem, the death of a parent, and even a friendship breakup that lasts a few years.
I think the people who are meant to stay in your life do, and if they drift away for awhile they'll circle back – or fate (in this case a mutual friend's wedding) will draw them in again. Although there's romantic tension brewing from the first scene on, it's mostly about a co-ed friendship a la When Harry Meets Sally.
Quotable: "When people ask how Em and I met, I tell them we grew up together."
6. Friends With Kids
You don't need to be married to have kids. This movie explores a modern though still somewhat unconventional parenting arrangement. I found the dynamics between all six main characters to be a more enjoyable feature of the film than the core love story, although Adam Scott and Jennifer Westfeldt made them likable.
Two best friends who are the last single people in their friend group decide that parenting can't be that difficult. Neither are great at relationships but they both want kids and conveniently live in the same building, so the solution seems obvious. Their friends immediately snark behind their backs about how the plan is doomed to fail. Of course, the two main characters don't anticipate the logistics and the reality that jealousy will permeate their arrangement once they start dating other people.
It's definitely a comedy for modern times with an enjoyable cast that includes Maya Rudolph, Kristen Wiig and Jon Hamm.
Quotable: "I have heard so much about you, I feel like I know you. I have two of your thongs in my apartment."
7. The Sweetest Thing
To me, this movie is what Thelma and Louise is to others. At its core it's a sweet story about growing up with your friends by your side. I wish I could steal Christina Applegate right out of this movie to be my bestie, because she seriously rocks here. She's spunky, loyal and goes to bat for you – what else could you ever ask for?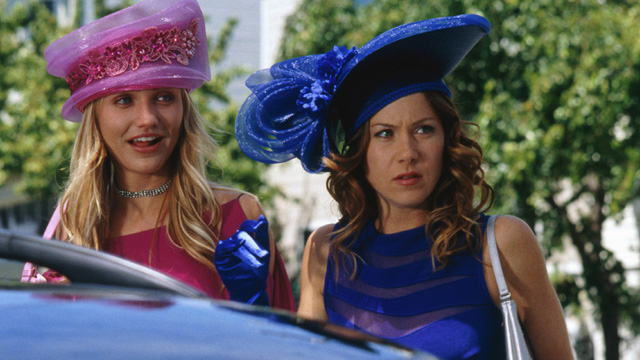 I absolutely love that this movie takes place in San Francisco and involves a little weekend jaunt across Northern California. Main character Cameron Diaz meets a guy in a club on a Friday night, and by Saturday morning she's on her way to wine country to intercept his wedding. Sure, it's the kind of semi-implausible crazy we're used to seeing in chick flicks and I wish I could nix Selma Blair's side plot altogether, but it's way better executed than you'd expect.
Quotable: "This isn't the Glichtman bar mitzvah is it? Mosha are you in here, no?"
8. 500 Days of Summer
This movie is the kind of rude awakening you're likely to thank the director for at the end. It's funny how conditioned we are to expect happy endings – we're literally warned prior to the film that it's not a love story, yet everyone I know who's seen this movie has been disappointed and a bit disillusioned that the romance here goes so wrong.
Better yet is the fact that almost everyone can identify with it because we've all dealt with someone whose red flags we completely ignored in favor of the kind of fairytale romance we've witnessed in chick flicks. Guilty as charged.
Quotable: "Roses are red, violets are blue…fuck you, whore!" 
9. A Walk to Remember
Isn't this the movie that kick-started Nicholas Sparks mania? I'm pretty sure I used to think Mandy Moore and Shane West would be the best couple evah.
I loved this one in the seventh grade, watched it again, and was briefly mortified by how cheesy it was. But you know what? It's always stayed with me because it's so bold in its own quiet way. The character who actually grows here is Landon Carter, when he learns that the boring Bible-hugging girl he's known all his life is actually worth more than everyone else in high school – combined.
Quotable: "How can you see places like this… and have moments like this and not believe?"
10. Celeste and Jesse Forever
Marrying your best friend is what most of us dream of, but this is the only film that's ever addressed what happens when best friends divorce. I love Rashida Jones, and as Celeste she's literally all of us after a breakup – passing out on a floatie at a pool party, cuddling up next to an insanely large tub of cheese puffs and getting caught going through your ex's dumpster (okay, maybe not that). She and Andy Samberg make the perfect onscreen duo, though their characters are polar opposites and therein lies the problem.
The opening montage is immediately sentimental. There are a moving handful of poignant moments here about heartbreak, moving on and coming out clean on the other side. And jerking off a chapstick, and speaking in delightfully bad German accents.
Quotable: "Nailed that divorce."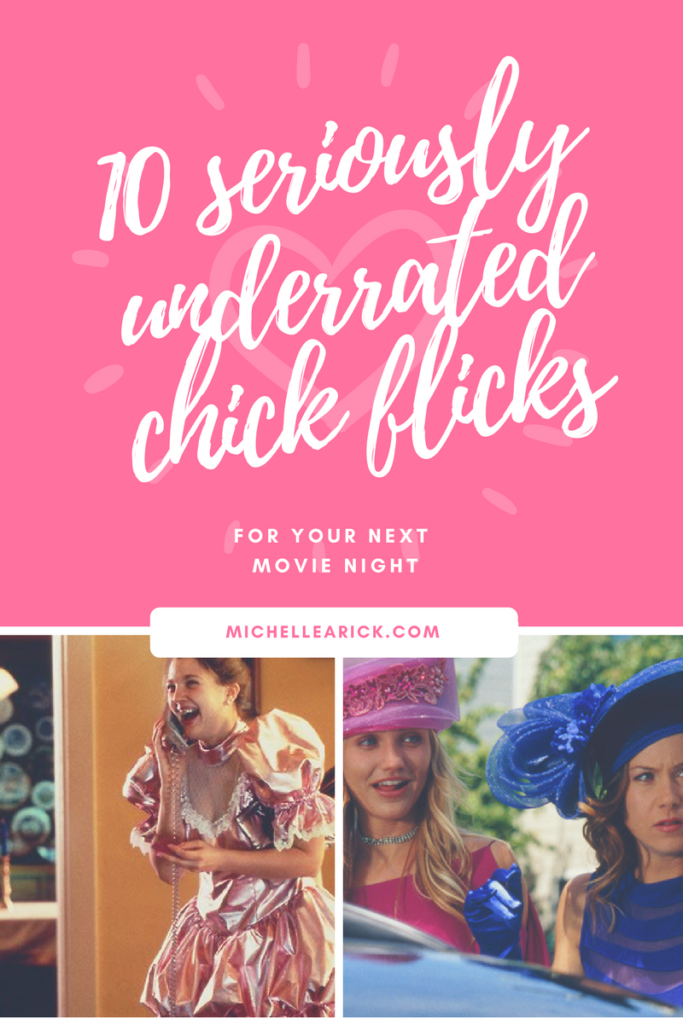 So, where do we sign a petition for National Chick Flick Day to become a thing? Share a chick flick you wish everyone would see below!